The latest technological and engineering advance from over seas.
Trough business alliances with corporations in countries such as Germany, Italy, and the USA, we have adopted various advanced technologies and learned new skills relevant to all stages of production from sawing, to drying, and through to the final product. Through such open communications on an international level we are able to offer our customers the advantages of comprehensive engineering excellence.
Huge sawmill line(plant) log input:over 100,000 m3/year-one shift (Refer to Topics)
■3D scanning system (USNR)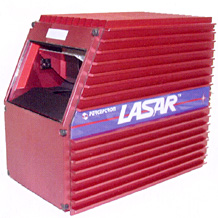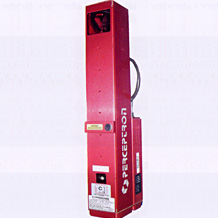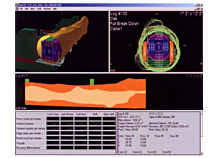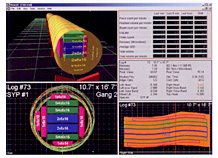 ■Shape saw system[ Vertical / Horizontal ] (USNR)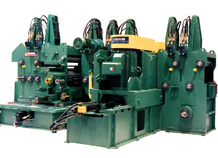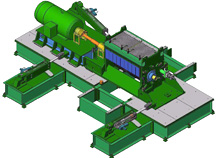 ■Edger Maximizer system(USNR社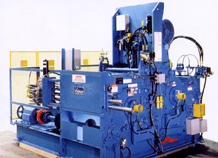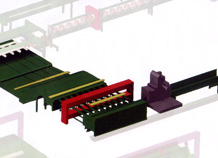 Incorporating enviromentally friendly process.
At Hirota, our long company history has given us a deep understandeing of working in harmony with the natural environment. We pay significant attention to the levels of waste created by our production systems and have introduces crushing machines to the waste wood pretreatement process in order to separate and decrease waste levels. We also intend to make environmental awareness a central theme in our plans for the future.
Dryer